Thursday 8 September:
Mary Curnock Cook CBE
Biography:
­­­­­­­­­­­­­­­­­­­­­­­­­­­­Mary Curnock Cook is an independent education expert serving in a non-executive capacity on a number of Boards.
From 2010-2017, Mary was Chief Executive of UCAS. Earlier in her career she held executive and non-executive positions in the education, hospitality, food and biotech sectors.
Mary is chair of Pearson Education, its UK arm, and also chairs the governing body of the Dyson Institute. She is a non-exec Director at the Student Loans Company, the London Interdisciplinary School, the Student Room and Education Cubed, and a Trustee at the Higher Education Policy Institute (HEPI). She has the role of Network Chair for Emerge Education, the leading edtech investor in Europe.
In 2021, Mary took on the Chair of the UPP Foundation Student Futures Commission, set up to ensure successful student futures following the pandemic. She is a regular speaker and commentator on HE policy and practice and a recognised champion of the student interest.
Mary has an MSc from London Business School and was awarded an OBE in 2000, and a CBE in 2020 for services to further and higher education. She is an honorary Fellow of Birkbeck and Goldsmiths and has an honorary doctorate from the University of Gloucestershire.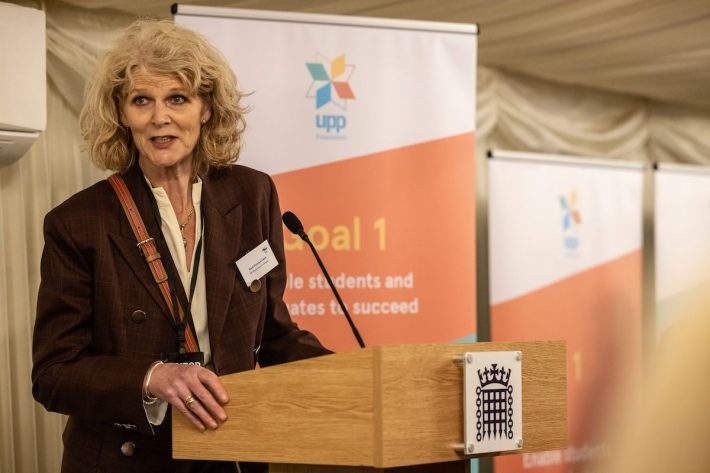 Friday 9 September:
Professor Peter Scott
Peter Scott is emeritus Professor of Higher Education Studies at UCL (IOE – Faculty of Education and Society). He was Scotland's first Commissioner for Fair Access from 2017 to 2022. He was Vice-Chancellor of Kingston University from 1998 until 2010.
Previously he was Pro-Vice-Chancellor and Professor of Education at the University of Leeds and before moving into universities Editor of 'The Times Higher Education'.
His latest book is 'Retreat or Resolution: Tackling the Crisis of Mass Higher Education'
For more information on Professor Peter Scott, please go here